Staff Picks & Newsletters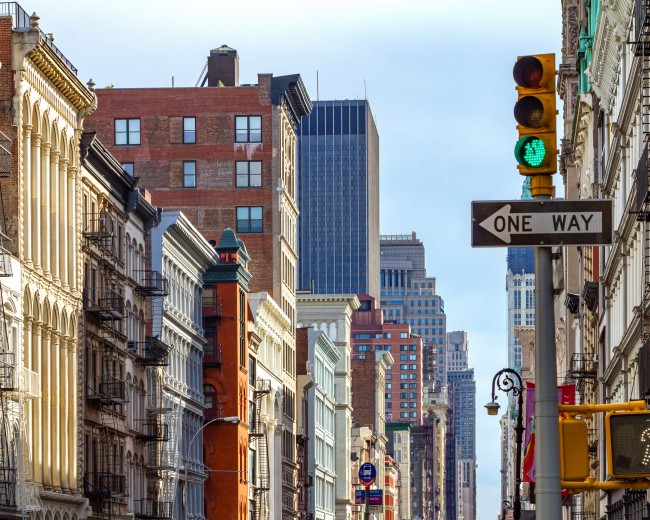 Get To Know SoHo
Known as a home to art galleries, exclusive boutique shopping, chic hotels, and trendy restaurants, "SoHo" consists of 26 beloved blocks. But how well do we really know this famous area? Let's dive a little deeper into Lower Manhattan's favored district.
Get To Know SoHo
As its name states, SoHo ("South of Houston") is located south of Houston Street. The historic area's borders are Canal Street to the south, Crosby Street to the east, and West Broadway to the west.
SoHo flaunts the greatest collection of cast-iron architecture in the world. There are approximately 250 cast-iron buildings in New York City, and the majority of them are located within SoHo.
Many of these buildings bear the date of construction on their cornice (the top of the facade). Those that don't feature plaques near the facade's base that designate the iron foundry's name and date of production.
It was these historic buildings that attracted the artist population. The upper floors had been built as unobstructed spaces for manufacturing and other industrial uses, many of which permitted large windows admitting natural light and low rent—an artist's dream.
Read More