Staff Picks & Newsletters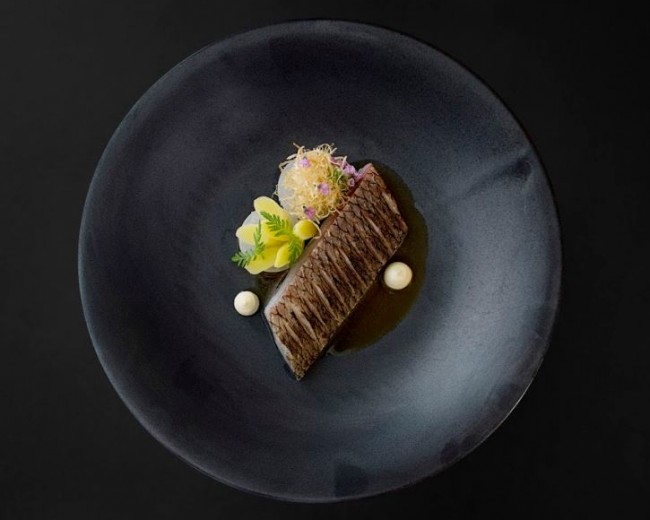 The Vestry: Now Open
These days, a little something to look forward to can go a very long way. That's why we couldn't be more excited that Michelin-Starred Chef, Shaun Hergatt, has decided to helm his new restaurant, Vestry, right here within The Dominick.
The Vestry: Now Open
Now open, the dinner-only American restaurant features an a la carte menu of both local and seasonally-driven dishes enhanced with a sprinkle of authentic Japanese ingredients. Rooted in long-standing relationships with local foragers, the unique menu largely focuses on vegetables and seafood dishes.
To give you a taste, selections such as a Black Seabream, Amberjack, and Wagyu Beef are just a few of the dishes that are prepared on a custom Binchotan charcoal grill. And, if your mouth isn't watering already, the cocktails are a straight shake of fresh, classic, and seasonal ingredients.
With unparalleled consideration given to every aspect of the restaurant's unveiling, the space is no exception. Nestled between art studios and modern museums on cobblestone streets, designer Jason Volenec has created a SoHo-centric setting paired with visually playful interiors that mirror Chef Hergatt's "raw and refined" culinary vision. Even more, the exterior offers visitors an enriching look into the charm of an authentic seafood restaurant featuring ample outdoor seating.
With 25 percent indoor capacity and ample outdoor dining space, be the first to indulge in dinner and drinks from SoHo's chic new spot by reserving a table at www.resy.com or placing an order for delivery and pick up at www.vestrynyc.com.
Read More