New York Cuisine Above The Rest
Mezzanine and Cafe Mezz offer a sun-soaked setting perched overlooking the lush Urban Plaza and exciting bustle of Spring St. Relaxation and lively conversation come naturally, along with a menu of exceptional breakfast, lunch and dinner dishes made from locally sourced ingredients.
Mezzanine
Mezzanine offers an all-day menu of contemporary American cuisine and well-crafted cocktails within a warm and inviting setting.
Breakfast: 630am – 1130am
Lunch: 12pm – 4pm
Dinner: 5pm – 1030pm
Holidays at Mezzanine
Fill yourself with holiday cheer at Mezzanine!
Celebratory 2021 menus below, make your reservation now.
Cafe Mezz
Cafe Mezz is warm and sophisticated space welcoming guests to lounge by the fireplace or a find seat at the communal table for complimentary AM coffee, co-working or relaxation.
Complimentary AM coffee served daily in Cafe Mezz.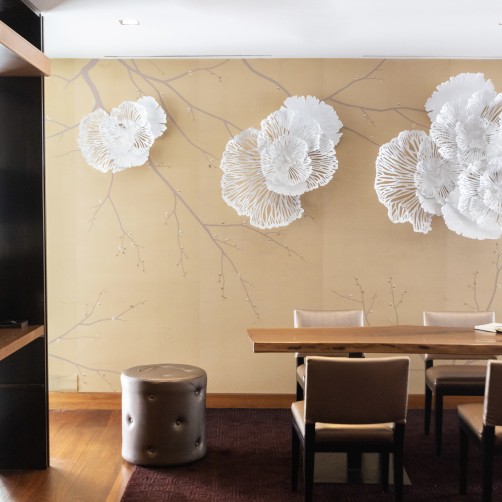 Private Events
Mezzanine and Cafe Mezz are available for private events and meetings, whether for full buyouts or more intimate experiences.
Mezzanine features a private dining room best described as a jewel box in the heart of Soho. The space is ideal for elegant cocktail hours and networking events, includes a private bar.