Our Cleanliness & Safety Measures
To ensure the health and safety of our guests and associates, we are now implementing the #DominickDedicated program. While we continue to operate in a new landscape where cleanliness and social distancing are of the utmost importance, we must keep our community safe, comfortable, and confident in our hotel. For this reason, we've partnered with Bureau Veritas - a leader in testing and certification of safety protocols - to enforce enhanced precautions in compliance with the NYSDH, CDC, and WHO.
Highlights
Enhanced Cleaning
We use CDC and EPA-recommended cleaning agents to disinfect guest rooms and public spaces with an increased emphasis on high-touch areas.
Social Distancing
Guests and associates are required to maintain six feet of social distancing in all public areas, supported by signage and guidelines posted throughout the property.
Hand Hygiene
Hand sanitizing stations have been installed throughout all high-traffic areas, and signage is displayed prominently to communicate proper hand washing techniques.
Food & Beverage
All restaurants and bars have reduced seating by a minimum of 50%. Take-out options and contactless in-room dining are available from all restaurants.
Personal Protective Equipment (PPE)
In adherence to state and local guidance, appropriate PPE will be worn by all associates. Guests are encouraged to wear face masks and gloves while visiting the property.
Staff Protocols
Hotel Reception areas will include signage for queuing, along with plexi-barriers. All associates have also attended a mandatory re-orientation emphasizing our new safety standards.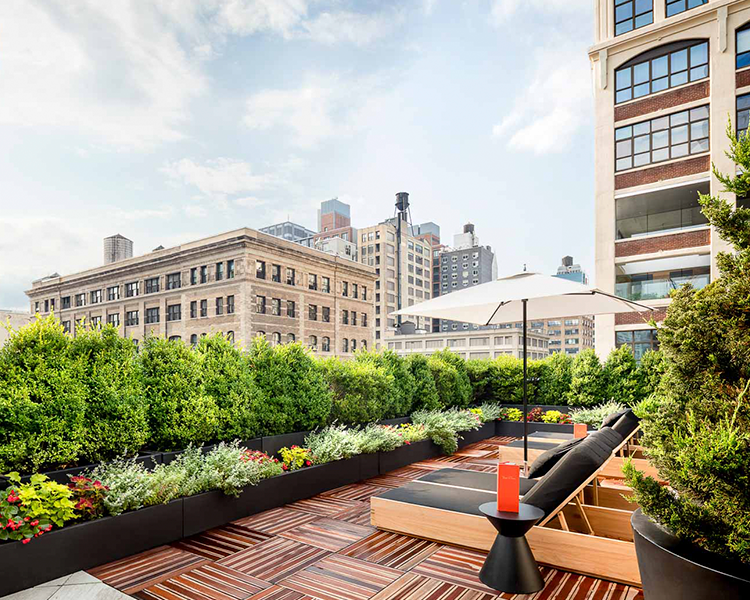 Public Spaces
Disinfectants are used to clean the hotel lobby, meeting rooms, food & beverage outlets, public spaces, and back-of-house areas.
Dedicated staff members have increased disinfecting in all public areas with environmentally-approved and OSHA-compliant products that are approved by the CDC and NYSHD.
Sanitizer stations and hand wipes are widely available throughout the hotel.
All food & beverage outlets - including Vestry at The Dominick SoHo - are operating under reduced capacity to meet social distancing guidelines.
Outlet hours have been adjusted for extensive sanitizing and increased training.
Learn More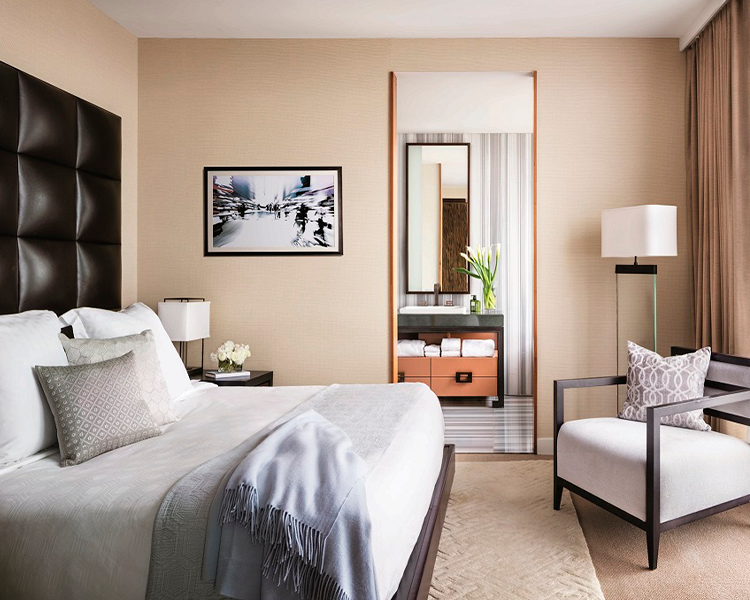 Guest Rooms
We've implemented enhanced guest room attendant training and technologies.
Housekeeping services are only available upon request.
Additional towels and amenities are also available upon request.
Upon check-out, guest rooms will not be re-occupied for 24 hours to allow for extensive sanitizing.
Non-essential collateral in the guest rooms have been removed and digitized. In the event of a guest with a confirmed case of COVID-19, their guest room will be removed from service to undergo a specific cleaning protocol by a certified specialist.
Learn More