Skip to Content
THE DOMINICK PARTNERS WITH
DELYSIA CHOCOLATIER
This season, we are partnering with Delysia Chocolatier to make every moment and occasion extraordinary by indulging in handcrafted artisanal chocolate.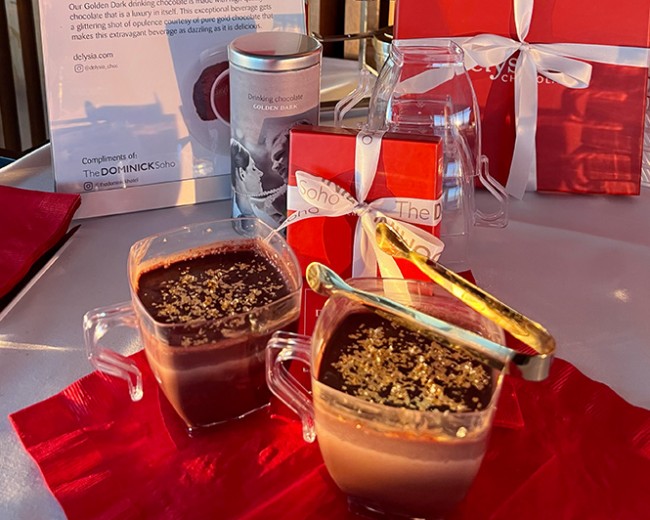 About Delysia Chocolatier
Delysia Chocolatier is an award-winning artisanal chocolate company based in Austin, Texas. Chef-Owner & Chocolatier Nicole Patel, named 2022 Best Chocolatier in the Americas, handcrafts her creations with the care and attention people can savor in every flavorful bite. Delysia Chocolatier uses only the finest quality chocolate from sustainable sources and is one of the very few in the U.S. to have a complete product line using ethically sourced cacao. Each chocolate confection uses the freshest ingredients to create something unique, something memorable, something remarkable.